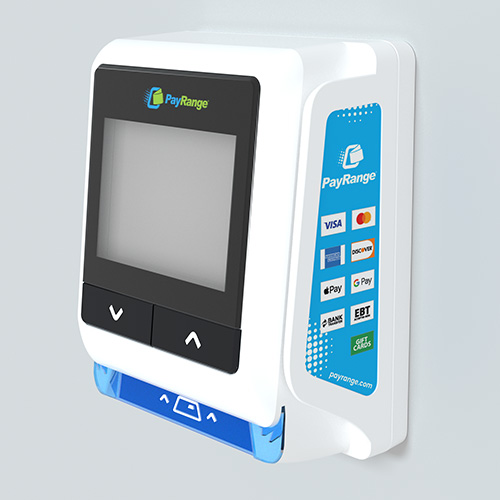 BluCard Plus
$349.00
PayRange® BluCard™ Plus card reader for all electronic laundry machines.
Indoor / Outdoor
Cellular Connectivity
Color Screen
Pulse for Laundry
Data Encryption
EMV Certified
5.25% Transaction Rate
No Monthly Equipment Fees
No Admin Fees
No Terminal Fees
Additional information
| | |
| --- | --- |
| Weight | 6 oz |
| Dimensions | 8 × 4 × 2 in |
BluCard is a modular all-in-one card reader and payment device from PayRange®
The PayRange® BluCard™ all-in-one card reader is a modular payment device that can support all credit card payment interfaces in one small, stylish, and weather resistant enclosure.
The reader is specifically designed for installation on laundry machines to allow cashless payment with magnetic payment cards, as well as proximity, vicinity, and contact EMV payment cards.
Using the 4" full color display, messaging can be created to interact with credit card-based users with custom notifications during card transaction to further drive mobile app awareness, downloads, and user adoption.
PayRange BluCard Features
• Accepts cashless payment methods
• Tap – Contactless including mobile NFC
• Swipe – Magnetic stripe
• Chip – Contact EMV
• Designed to fit standard indoor/outdoor unattended retail solutions
• EMV certified
• Easy installation and maintenance
• Designed for indoor and outdoor installations
• Apple Pay® and Google Pay® compatible
• 4" Programable Color LCD Screen
• One year full warranty
Payments Supported
• PayRange App
• Debit
• Visa
• MasterCard
• American Express
• Discover
• Apple Pay
• Google Pay
• NFC Ready