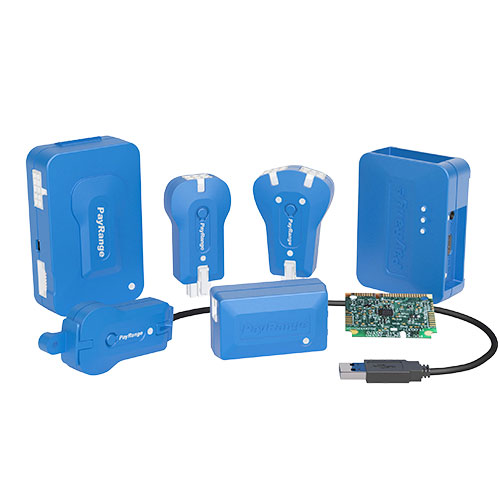 BluKey for Kiosks
$179.00
Modern kiosks can be upgraded to take mobile payments by connecting the PayRange BluKey USB directly into an available USB port. No additional wires are needed.
Use code: 2020rebate at checkout to reduce the cost to a $50 deposit for each device under the terms of our 2020 Consumer Choice Program. Available to US operators only.
*Refundable deposit. Once the first transaction is processed on the device and the refund request form has been submitted, please allow up to 30 days for the deposit price paid to be refunded via ACH, less a one-time $5 activation fee per device. Results in No Cost hardware after installation and use!
What's included:
Quantity 1, PayRange BluKey device
Machine Decals
Transaction rate is 2.99%
No other recurring costs or fees
No contracts
30 day satisfaction guarantee
Additional information
| | |
| --- | --- |
| Weight | 6 oz |
| Dimensions | 8 × 4 × 4 in |
available point of sale materials
Scan-to-Pay Machine Number Decals
Machine number decals are available six to a sheet, with numbers up to 120. 1-24 are listed below, for more click here.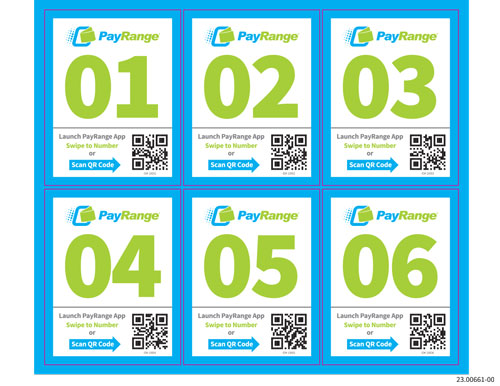 Number Decal Sheet 1-6
$2.00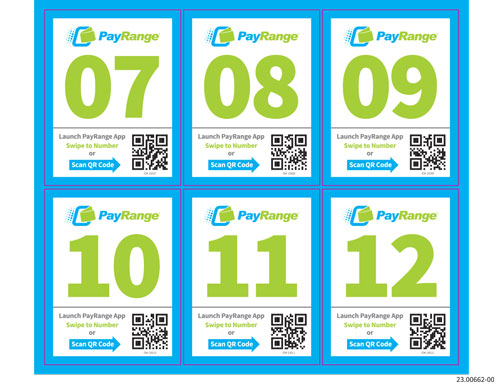 Number Decal Sheet 7-12
$2.00
Additional information
| | |
| --- | --- |
| Weight | .6 oz |
| Dimensions | 11 × 8.5 × .1 in |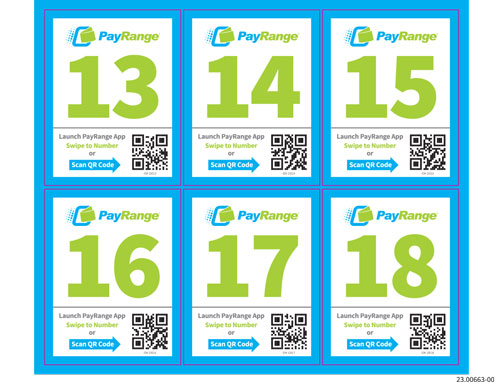 Number Decal Sheet 13-18
$2.00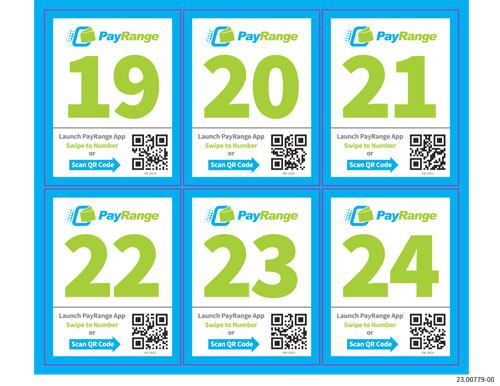 Number Decal Sheet 19-24
$2.00